Wireless technology has come a long way in the past few years and new technologies offer exciting possibilities for the Smart Home. That's why we've decided to check out which is the Best Wireless Doorbell for the Smart Home. 
Intercom technology has been around for the best part of the last few decades. Letting us see who's at our front door and talk with them before letting them in, such devices help us improve our sense of security. Most of all, intercoms give us . However, years after the first intercom was introduced, wireless technology has improved significantly. Today, there are wireless doorbell devices on the market that are not only easier to install, but also incorporate a number of different and unique features. The current wireless doorbells on the market provide you with all the information you need of what's happening in front of your door in your hands. In previous reviews, we've tackled the best z-wave smart home hubs, the best garage doors and even the best smart thermostats, but now it's time to discuss what's the best Smart Home Wireless Doorbell.
What are The Top Wireless Video Doorbell Options
There are three main options from which you could choose from when it comes to smart security wireless doorbell technology. The three main doorbell types include the wireless video doorbell, the wireless intercom, and the wireless doorbell. When it comes to choice, the first thing that should be on your mind is what you expect from your doorbell and your budget. If you are looking for heightened security, for example, you might want to look into wireless intercom systems. However, if you prefer something that is more affordable, video-enabled wireless doorbells might be the right choice for you. Nevertheless, if you simply want to be able to know when someone's at your door, a simple wireless doorbell might be the most affordable option and it will definitely do the job. Of course, there also is a range of factors to consider when purchasing the best wireless doorbell in for the smart home.
Why Purchase a Wireless Doorbell?
There are multiple advantages in purchasing a wireless doorbell over a traditional wired one. One reason why most people today prefer wireless doorbells is the simple fact that they are far more functional and easier to install. To install such a device, all you need is a wireless network in your home and a few minutes of your time to place the wireless doorbell at your desired spot. Furthermore, wireless doorbells are cheaper and more affordable than their wired counterparts and they are far more advanced and better-looking design-wise. The only true downside of the wireless doorbells is that they are limited in range, but if you already have a smart home hub in place, this shouldn't be an issue for you.
What to look for in the Best Wireless Doorbells?
There are multiple features you should look for when you are on the hunt for the best wireless doorbell.
Functionality – Most wireless doorbells, even the more affordable ones offer much bigger functionality than simply notifying you when someone's at your door. Be sure to check the functionality of the doorbell of your choice and compare it with similar devices in the same price range when making your choice.
Installation Cost – While most wireless doorbells are easy to install, make sure to check how a device will fit in your home. Usually the installation cost is not a huge factor, but when considering intercoms for example, it might be relatievly high.
Connectivity – Depending on the smart home system you have in place, you might want to look for the different connectivity options that a wireless doorbell presents you with. For example, for your home, the best wireless doorbell might be one that is Z-Wave enabled.
Battery Life – Make sure to check for the battery life of your wireless doorbell. Depending on your personal preferences, the battery life of a device may be the difference that makes a product better for you than its competitor devices.
Video, Audio and More – Video and audio capabilities are not compulsory when considering to purchase a wireless doorbell. While today doorbells with such features are relatively affordable, they might not be in the budget you seek. Furthermore, you might already have a home security camera system in place. Whatever the case may be, make sure to first decide whether video and audio capabilities is among your preferences for the best wireless doorbell or not, before purchasing.
The Best Wireless Doorbell Reviews
Now that we've discussed the different types of wireless doorbells and what you should look for when it comes to features and design, it's time to tackle the devices that are already available on the market. Without further adieu, here are our top and best wireless doorbell devices for the smart home. Let's dive right in.
Smart Wireless Doorbells
Top Choice – The Ring Video Doorbell 2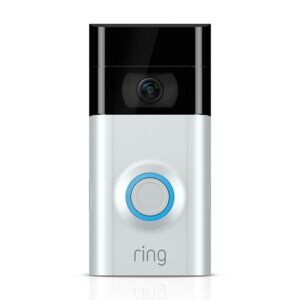 The second iteration of the wireless doorbell that changed up the video doorbeell industry is without a doubt a must-purchase for every smart home tech enthusiasts. Hitting all the points of a great home automation product, the doorbell is extremely easy to install and operate and provides with additional features that surely help you out and are not just a gimmick. Most notable of the offerings provided with the doorbell is its "advanced motion detection" system that allows you to select certain areas in front of your house to monitor. Overall, the doorbell is sturdy and of quality build and its video features work wonders. Plus, with an ecosystem of devices and great software support, the Ring Video Doorbell 2 is definitely a device you'll keep on your front door for decades to come.

If you are a "Ring" fan you might also be interested in their other offerings. The previous version of the Ring Video Doorbell is one of the most infamous smart wireless doorbell devices to this day and it serves pretty much the same purpose as its successor. So, if you are not all in to have the "newest of the new" you might also want to choose the original Ring doorbell. The company also has a "pro" version, which costs a little bit extra, but it works only if you have an existing hardwired doorbell. The enthusiasts for home security might also want to get a "ring stick up cam" to enhance their security.

[amazon box="B00TZAO9D0, B01DM6BDA4, B01C6DXMX0″ items="3″ template="table"]
The August Doorbell Cam Pro (2nd Generation)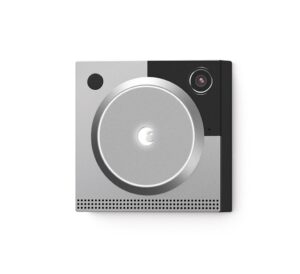 When it comes to smart home wireless video doorbells, the August Doorbell Cam is without a doubt one of the best choices you can make in the category. The fact of the matter is that the August Doorbell Cam Pro (2nd Generation) offers a perfect combination of stylish looks, functionality and features and price. With BLE and Wi-Fi enabled wireless connections, you should be able to pretty easily connect the device to your existing smart home hub. Furthermore, if you are already into smart home devices and using other devices from August Home, such as their August Smart Lock, this wireless video doorbell will fit your home automation ecosystem perfectly. You are able to receive alerts and notifications both when someone rings the bell or if motion has been detected. Furthermore, you can connect to the Doorbell Cam and check on what's going on directly from your smartphone at any time. This makes the August Doorbell Cam Pro (2nd Generation) definitely the best wireless doorbell with video functionality for the smart home.
Pros:
BLE and Wi-Fi Connectivity
Fits Well within a SmartHome Ecosystem
A Wide Array of Smart Connectivity Features
Cons: 
Relatively High Price
Relatively Difficult to Install

The Yale Real Living Look Door Viewer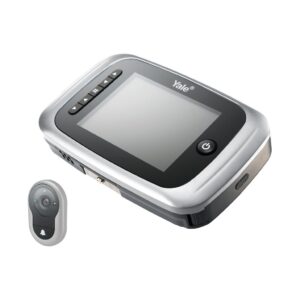 One thing that separates the Yale Real Living Look Door Viewer is the fact that it supports both Wi-Fi and Wi-Fi + Z-Wave connections. However, this is not the only reason why the device is one of the best wireless video doorbells on the market. Instead of marketing the device as a smart home video doorbell, Yale has taken a different road. Instead, they've made the Door Viewer a one-of-a-kind device that is meant to replace your traditional peephole. On the outside, the small device looks like a traditional peephole, but does have a button to serve as a doorbell. On the interior side, you have an LCD monitor, where you can check out your visitors before letting them in. Running on 2 AA batteries the Z-Wave enabled device has a pretty long battery life and is a definite must for those who are searching for something different and unique.

The Skybell HD Wireless Video Doorbell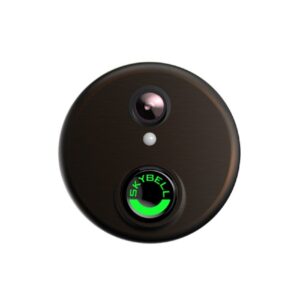 Integrating well within a Nest smart home ecosystem, the SkyBell HD is a great wireless video camera. What's more, while it can only be connected via Wi-Fi, the camera doorbell supports IFTTT, letting you interact with it through multiple devices. When it comes to its video doorbell functionality, it manages to do the job correctly.
The Best Affordable Wireless Doorbells
The Honeywell RCWL330A1000/N P4-Premium Wireless Doorbell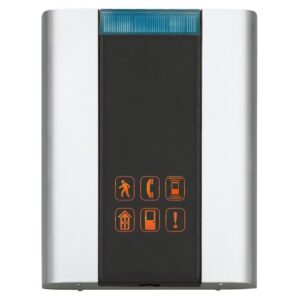 If you want the best of the best, you should definitely check out the Honeywell RCWL330A1000/N P4-Premium wireless doorbell. While the price is pretty high, the fact of the matter is that as the name suggests, this doorbell is definitely a premium device. The Honeywell Premium has a long operating distance of 450 feet. What's more, the device works with six transmitters, letting you connect a single chime to different push buttons around your house. The UV-resistant plastic case of the doorbell is relatively stylish. Furthermore, the doorbell has a relatively long battery life and informs you when you need to change the battery with its low-battery indicator on the LED display. Overall, if you are looking for a wireless doorbell that not only does the job but is also durable with a great design and distance and transmitting capabilities, then the Honeywell RCWL330A1000/N P4-Premium Wireless Doorbell is definitely the choice for you.
Pros
Great Transmitting Distance of 450 Feet
Works with Six Transmitters
Durable with a Long Battery Life
Cons
A Relatively Expensive Price
Relatively Difficult to Install

The Voye 72-20488 Wireless Remote Control Doorbell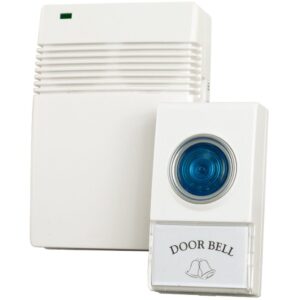 If you are looking for something that is extremely affordable and you don't necessarily need a wide range of features, then the Voye 72-20488 Wireless Remote Control Doorbell might be the right purchase for you. The device is extremely easy to install and has a relatively long battery life and works just fine as a doorbell without much distraction. 

Sado Tech Model C Wireless Doorbell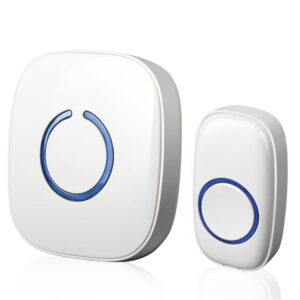 Another relatively affordable wireless doorbell that manages to do the job is the Sado Tech Model C Wireless Doorbell. With multiple avaialble color options to fit any setting, the device comes with one button and one chime and is a perfect addition for any home. What makes the device unique is its stylish design. What's more, the doorbell is extremely easy to install. With over 52 chimes, you'd fall in love with this wonderful and loud wireless doorbell.

Honorable Mentions
The Nucleus Anywhere Intercom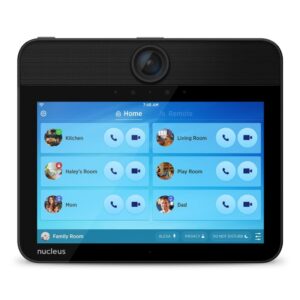 Video intercoms for the smart home in 2017 are quite different than the currently available video doorbells. First and foremost with most video doorbells you are actually going to need your own video viewing device to see what's going on in front of your door. Secondly, while the main function of the video doorbell is to actually inform you who's at your front door, video intercoms aim to deliver a great video interaction. The Nucleus Anywhere Intercom is a high-end intercom system that allows you not only to see who's at your front door, but also to establish a long distance video connection between two homes, as long as there is Wi-Fi around. Furthermore, the device is Amazon Alexa enabled so that you can command it via the use of your voice.
Pros:
Amazon Alexa Integration
Easy to Install
Wide-Angle HD Camera
Cons:
Relatively Expensive
May Experience Certain Audio Issues
The Smanos Smart Video Doorbell DB-20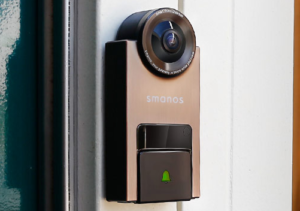 The new member of the smanos' home automation family, the smanos Smart Video Doorbell DB-20 lets you know who's at your front door in full 1080p HD video quality and 180-degree viewing angle. What's more purchasing the device, you will also receive free cloud storage, where you will be able to save up and access the recodings from the wireless doorbell camera.
Why Purchase a Wireless Doorbell for your Smart Home?
You can never go wrong with purchasing one of the best wireless doorbells for your smart home ecosystem. Whether you want additional security with video functionality or simply want to receive notifications on your smartphone every time the doorbell rings, a smart doorbell is a must in the modern home.
November, 2017 Update – We've updated this best wireless doorbell piece to feature different categories for each of the possible products you might be looking for and we've added reviews of a couple of new devices to help you make your purchasing choice. 
For more news, info and reviews on the Home Automation and Smart Home World, make sure to stay tuned to BuildYourSmartHome.co