What is the first project that comes to mind when you think of DIY home automation? A smart Z-Wave relay system for blinds control? A smart toaster? whatever the case may be, chances are that the project that is swirling around in your head requires some technical and programming knowledge and a bit of electrical work. In most cases, the smart DIY device you create is nothing out of the ordinary. Yet, not everyone thinks with simplicity in mind. In fact, some DIY home automation enthusiasts break the limits to an unimaginable extent. A little over a year ago, we've checked out some of the most obscure IoT projects people have indulged in making. Today, we'll revisit the topic by taking a look at 5 new outrageous smart DIY projects that somehow just work! Without further adieu, let's get started.
1. The Raspberry Coffee Project by Tre'Von McKay
Last month, we reviewed the best smart coffee makers currently on the market. But we'd be honest in saying that none of the products we've reviewed are as awesome as this one. The Raspberry Coffee machine is a DIY home automation mod created by Tre'Von McKay, who wanted to make coffee via simple voice control. And what better way to do so, than a RazPi with a Win 10 IoT core?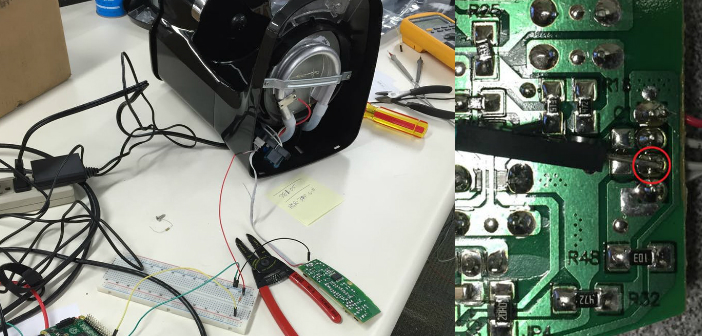 The way McKay went about creating the voice-enabled coffee maker was with a Black-Decker programmable coffee maker. He used a Raspberry Pi Model 2 with a Wi-Fi USB dongle for the hardware and went on to create an application using UWP Cortana integration to allow him to use voice commands to start up his coffee maker. The most compelling part of the project is that McKay shared in his project (on Hackster.io), that he's not a coffee drinker. Rather, he made this amazing smart coffee maker for his girlfriend. We hope she was as impressed as we are.
2. The One and Only Truly Futuristic Smart Home Mirror – by Ryan Nelwan
A smart mirror was all the rage in 2016 in the DIY home automation enthusiasts community. A ton of different people tried to build one and the MagicMirror open source platform even went a bit viral. The Smart Mirror Mini also attracted a huge crowd of enthusiasts. However, none of them compare to the creation of Ryan Nelwan. Even though at this point Ryan still hasn't shared the software he has created, it is the most beautiful and futuristic, stylish mirror within the DIY community. He casually presented his project to the world last year via a post on the r/Videos subreddit. and if you are into DIY home automation you've probably already heard about it.
Once the video was posted, the software looked so smooth and futuristic that a debate of whether or not the mirror was actually real or simply a trick by Nelwan quickly took over r/Videos. Yet, a few days later Product Hunt tracked down Ryan and visited his home. They did a Facebook live video on the Product Hunt page going over all the apps that the mirror has and the functionality of the software. Yet, the software of the touchscreen smart mirror is so smooth that there are still people who think it's not real. Cudos to Ryan and we can't wait to see when this software will be available to DIY enthusiasts. And of course, if you are feeling adventures, feel free to one up him. 
3. DIY Amazon Echo Voice-Controlled Speaker with RazPi by Amazon
We can't go on to make a list of crazy and wacky DIY home automation projects, without mentioning the DIY Amazon Echo guide. Created by Amazon, the project is a bit obnoxious both in terms of the finished product and as a marketing move by the company. Intending to do a stronger push of the Alexa voice assistant and extend their reach towards the DIY home automation enthusiasts scene, Amazon shared the guide via GitHub a little over a year ago.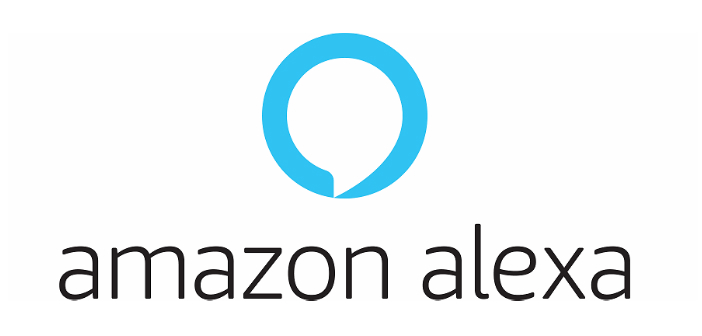 As expected from a company the size of Amazon, the project is done with utmost professionalism. They even have Raspberry Pi kits with included microphones for your convenience. In addition, the company constantly updates the project with new tweaks and bug fixes to ensure that the end-user experience of a user using a DIY echo is as close as possible to someone having the real thing.
4. The Smart Wardrobe Project by Tan See You
The Amazon Echo is aiming to become your new fashion Guru, but home automation enthusiast Tan See You is already years ahead. Without any respect for conscious and logical thought, Tan decided to one up every smart home guru with a truly creative and groundbreaking creation of a smart wardrobe. As he's mentioned in his extremely detailed project over on Hackster.io, See You does take a note that the idea has probably existed long before he came up with it. But nonetheless, he's the one who went for it and did it. Granted, the project is still under development and the results are not that amazing, but for the most part, the project works.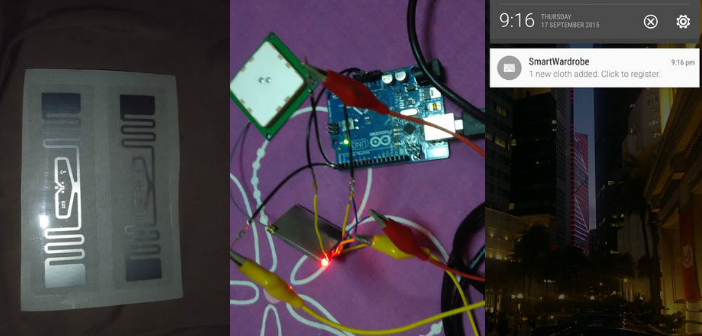 Tan See You has used a RazPi based server running on a Win 10 IoT core board and an RIFD scanner, in combination with some sick programming skills to create an app and a device in his wardrobe that keeps track of all the clothes. The smart wardrobe can detect what shirt he has taken out of the wardrobe, when a new shirt is introduced and the idea is for the app to eventually give him better suggestions on the clothes he has not worn for a long period of time. Keeping his style clean and fresh, the wardrobe is definitely something out of a genius mind and goes to show just how impressive the ideas of home automation enthusiasts are.
Creativity Through Inspiration
We decided to steer away from our usual content with this article, but we hope that you'd had fun checking out these amazing and creative projects. The aforementioned projects and the individuals behind them are part of the reason why we love the home automation enthusiasts community. It might sound exaggerated, but people, such as Tan See Youu are on par with great minds, such as Steve Wozniak. A few decades ago, the technology that made the personal computer possible was there. Companies were implementing new solutions. But only a small and active community managed to see the enormous potential that the machines had. And out of sheer curiosity and interest in creating something new and exciting, personal computers with flashing lights and small screens started popping up. Before long, the computer changed the world.
Be inspired and be creative. Your ideas might be crazy, wacky and downright obscure, but that's what the DIY home automation community is all about. We have all those sensors, protocols, AI assistants and a whole lot more at our fingertips. But what to do with it? Just like a small child playing with LEGOs for a first time, you should start playing around. We can't wait to see what you'll come up with! Be inspired! Be creative!