Want to get up in the morning gently awakening to the sounds of your favorite song blasting through your Hi-Fi system? Want your playlist to start playing when you enter your home? Want to surprise someone by blasting a song from the stereo, while you are at work? You can do all that, if you make your Hi-Fi system just a tiny bit smarter. We're here to help you do exactly that with this week's smart home guide on how to turn your Hi-Fi Stereo System into a Smart Home Wonder.
Our friends from dealdragon.co are now providing us with a state-of-the-art dynamic list of the best Smart Home Music Systems. Below this iframe you will find our old blog post, but we now recommend this new list as it represents the current market more accurately.
Music is the essence of life, helping us cope and express our emotions in a wide variety of ways. That's one of the main reasons why a staple in almost any music lover's home is their Hi-Fi Stereo System. Being enthusiasts of both music and home automation, we've decided to help you tackle the issue of turning your home sound system a bit smarter. That's why in this week's smart home guide, we are going to discuss how you can turn your Hi-Fi System into a Smart Home Wonder. Without further adieu, let's get started.
What Hi-Fi System you should purchase for your Smart Home?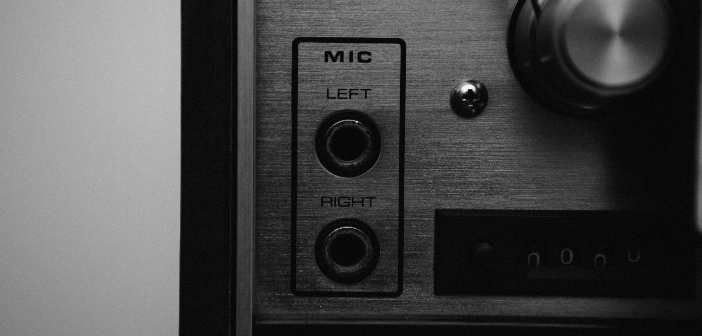 Today, more than ever, is easy to purchase a home audio system which has wireless connectivity. With bluetooth speakers gaining popularity and different Bluetooth and WiFi connected dongles allowing you to connect any old stereo equipment you have to your smartphone, getting a Smart Home Hi-Fi System is not necessarily required. Nevertheless, depending on the system you already own, let's discuss the different options you have for making your Hi-Fi easily controlled via home automation software and more.
Hi-Fi Bluetooth and WiFi Dongles
One of the best ways to make your home stereo systems smarter is to simply purchase a cheap and affordable dongle that allows you to do so. In fact, there are a number of exemplary devices already out on the market, that will let you basically connect anything with a 3.5mm jack compatibility, meaning almost any Hi-Fi stereo system, to your WiFi system or to your smartphone via the use of Bluetooth.
Beep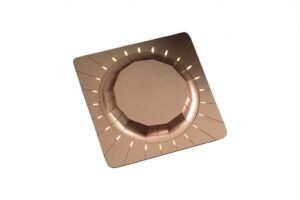 Beep is a small, knob-shaped device, which allows you to connect any speakers and works within the WiFi ecosystem of your home. Even though the software of the device currently only allows you for playback from a limited list of sources, it also allows you to play your own music library, which can in itself be adjusted to be smart-home compatible via software, as we'll explain later down below.

Rocki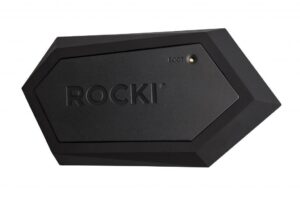 Another device, which lets you easily connect your existing speakers to your WiFi network is Rocki. Having additional features, such as letting your friends play their music on the device and more, the device also has an 8 hour battery life, for places without electrical outlet access. As a whole, Rocki does manage to make your home Hi-Fi system a bit smarter, but similarly to Beep, you would have to make your music library automed in itself, in order for your device to be considered part of your home automation ecosystem of devices.

Unconventional Dongle Connectors
While the Beep and Rocki are specifically designed to play your music library and connect your existing stereo system to a wireless network, there are other devices with raging purposes that also have the feature of allowing you to do the same. Having in mind that their conventional purpose is other than being audio wireless connection dongles and hubs, we've decided to put those devices under the category of being unconventional dongle connectors.
Google Chromecast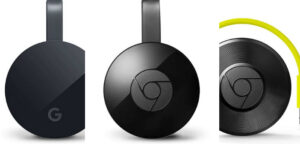 Making your HDTV smarter, Google Chromecast is also a working device, which lets you play almost any type of content to the speakers or sound system, which is connected to your TV. The only downside of this device is the fact that you'd have to use your TV to play your music library and turn your speakers smarter.
Apple TV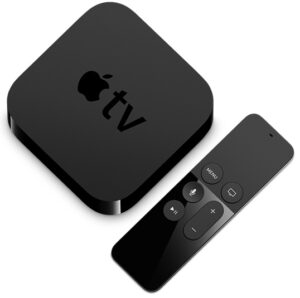 The Apple counterpart of the Google Chromecast, Apple TV has the same downside as the Chromecast, as it requires the speakers to be connected to your TV. However, if you are already using AirPlay, this device is definitely a recommendation for making your speakers smarter.
Check Where to Buy AppleTV Here 
AirPort Express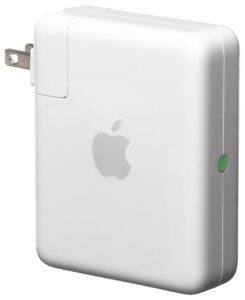 A WiFi router on its own, or a WiFi router extender, the AirPort Express is a unique device, which can serve multiple purposes in your smart home, including being a streaming audio component. The only downside of this device is the fact that it is not as affordable as some other options and that you'd already have to be deeply into the Apple ecosystem in order to be able to implement it properly as a home automation device for your Hi-Fi stereo system.

Hi-Fi Stereo Speakers with Wireless Connectivity
Today, more than ever, speakers and Hi-Fi systems are able to connect to your existing wireless network. In fact, with most stereo systems wireless connectivity has become almost a required feature. Nevertheless, if you are about to purchase a whole new stereo system, we've decided to include our picks for the best choices you currently have on the market, with home automation in mind.
Musaic Speakers
If you need a home automation enabled stereo system, you should look no further than Musaic. Being the first wireless system to come with IFTTT support, the speakers from Musaic are also great in sound. Nevertheless, it is truly the connectivity and home automation integration that separates them from other speakers. If you want a more easy and simple set up for smart home stereo, then you should definitely check out the different options provided by Musaic.

Sonos Audio Systems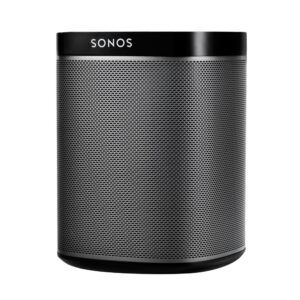 Another speaker system, which is praised for its wireless connectivity options is Sonos. Also able to connect to IFTTT, Sonos is great to work with when it comes to home automation. Nevertheless, Sonos is a bit harder to set up for work with IFTTT and may require some tinkering with. However, it still manages to get the job done.

Samsung Audio Systems
Another well established competitor in the home Hi-Fi systems is Samsung. Offering a number of different stereo speaker system, Samsung is also integrated within a number of home automation ecosystems, thus it should be easy for you to make your audio system work within your smart home ecosystem.

Smart Home Hubs for Stereo Systems
Smart home hubs also allow you to do a number of different things, including connecting and making your stereo systems more automated. Here is a list of the best smart home hubs to have, if Hi-Fi is your top priority.
Samsung SmartThings Hub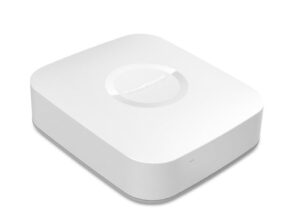 The samsung SmartThings Hub is without a doubt one of the best smart home hubs available on the market today. It is also a great choice for making your home audio system smarter, as the SmartThings ecosystem is not only working with IFTTT support, but it also easily allows you to connect multiple existing speaker systems from a huge range of different brands and models to your smart home ecosystem.

DIY Options
If doing it yourself is a hobby of yours with regard to home automation, you are already probably aware that there are a huge number of different options you can use, in order to make your Hi-Fi system more automated. Here are just some of the boards you can use to make your project happen.
Raspberry Pi 2 with OSMC
Raspberry Pi 2 with Volumio
Arduino Board (Arduino Uno) with 3.5 mm Jack Connector
How to Make It Work
One of the best ways to make your smart home audio system work is by using IFTTT. If you are home enthusiast, you are probably familiar with how to use this software and if you aren't, make sure to check our previous smart home guide that explains this in detail.
This part of the process is pretty straightforward. Everything you need to do is basically connect your input action to the output device or software and you've basically made your smart home Hi-Fi stereo system smarter. Of course, if you have a connector device and depending on your current setup, there are a lot of different ways this can actually be achieved. If you need to make your music library smarter in itself, then be sure to check the channels and recipe ideas for music streaming services, such as Spotify and Pandora, which are already available on IFTTT and work your way to home automation from there.
Smart Hi-Fi Stereo System Sound Home Automation Ideas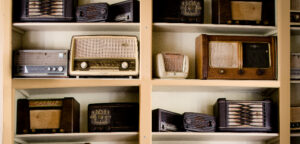 Now that you have everything SetUp, everything you need are ideas. As this is often the hardest part for any home automation enthusiast, we've decided to choose some of our favorite smart Hi-Fi Stereo Sound system ideas for home automation and present them to you. Without further adieu, here they are.
Waking Up to the Sound of Music
One of the main reasons for the start of this research is the fact that almost everyone in our little and cosy team likes to wake up to the sound of music. Once you have your Hi-Fi Stereo System connected to IFTTT, you can do that yourself, by setting up different recipes to work as your alarm for a given hour each day. If you are into IFTTT and know a bit of programming, you should be also able to make your Hi-Fi stereo system increase its sound and loudness gradually within a few moments, so that it is able to wake you up more properly. Furthermore, if you own an Alexa-ready device or other voice-controlled hub, you can easily set up the alarm to stop with your voice, or if you are getting up harder, like some people in our team, you can use their idea of setting up the stop trigger to your IFTTT recipe be extremely hard to reach and to require you to get up out of your bed or activate your brain for a bit, so that you are certain you will be woken up properly. You can even further set a reminder action, to turn up the speakers again in a few minutes after your alarm, to check whether or not if you have already waken up correctly or have fallen asleep after your first alarm.
 Smart Hi-Fi Stereo System and Voice Integration and Control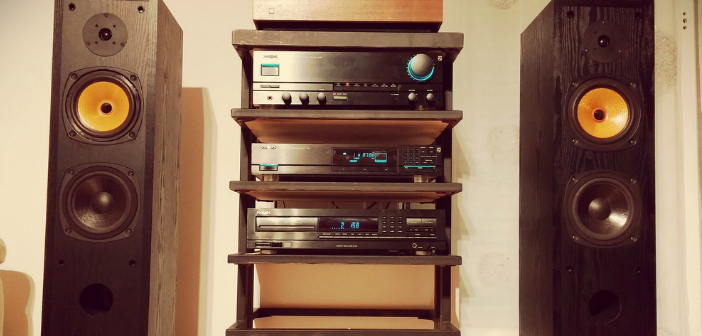 Another perfect way to actually have a smart Hi-Fi Stereo System is to actually make a few recipes that play your music via voice control. Of course, you will need a voice integration enabled device, to be able to do so, but having your stereo play any music you'd like with a simple voice command is definitely the right step towards a more automated home.
Have a song blast to your Speakers when you come home from work
A great idea, once your Smart Hi-Fi Stereo System is working, is to set it up to start blasting music every time you come home from work. This will definitely give you the needed adrenaline and endorphin boost after late work hours. What's more, the system can be set up to continue playing the music on your smartphone, for example, the one you were listening to in your car or with your headphones on your way back to work in public transit. A very similar idea, which you will need a reading device for, to let you detect movement around the house, is to set up the home stereo system of your children, so that they can control it in a variety of ways. For example, set it up, so that it will be easy for them to set up songs to blast through in their room, the same way we've previously explained. They will feel wonderful and will further have greater interest in home automation themselves.
Enjoy your Smart Hi-Fi Stereo System like You Should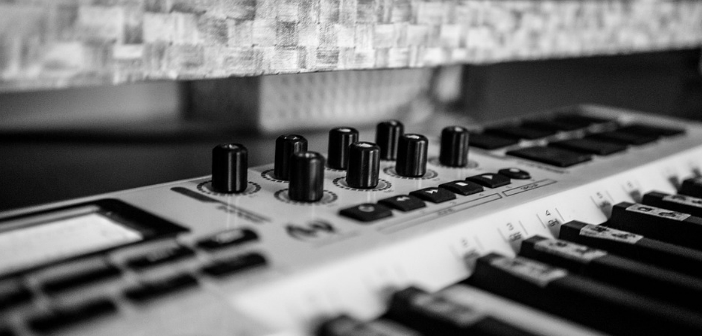 We always like to mention that one of the best benefits of having a smarter and more connected home is the ability to be able to program and personalize everything just the way you want it to work. That's why, once you set up your Smart Hi-Fi Stereo System you should try your best to indulge in creative and imaginative thinking and create amazing automation for your home.
How did you connect your Smart Hi-Fi Stereo System to your home automation ecosystem? Have any ideas for IFTTT recipes? Make sure to leave your comments below.
For the latest news, info and reviews of the home automation and smart home world, make sure to stay tuned to buildyoursmarthome.co