Are you ready to make your home a bit more automated? Make sure to check out this week's smart home guide, where we tackle the smart home IFTTT platform and how to use it. 
The smart home is one of the most trending topics in 2016. One of the main reasons for this is that it promises the connection of all the devices under your roof into a highly personalized home automation chain. Want to have your lights controlled by your smartphone? You can do that. Worried about your security? Use sensors for motion tracking, door locks, security cameras and anything else in between. As a whole, the possibilities are endless. Nevertheless, before buying any smart home setup, you should be familiar with the different ways you can interact with your devices. As there is no one industry standard, you might find yourself having multiple different applications about each small device in your home. In order to avoid confusion and aiming for simplicity, the smart home IFTTT platform is here to help you connect all of your smart devices and even your social apps and more.
What is IFTTT?
The name of IFTTT is pretty telling of what it actually does. "If This, Then That" is a platform, which you can use to create the so-called recipes that help you connect different apps, devices and actions to other such actions, apps and devices. IFTTT is currently among the widest used platforms in the world of home automation, used by both DIY smart home enthusiasts and those looking for simplicity in their setups. In fact, smart home device manufacturers are avidly competing to deliver IFTTT support to make their devices more attractive to the customer. At the time of writing, there are more than 310 channels in the application and they are growing every day.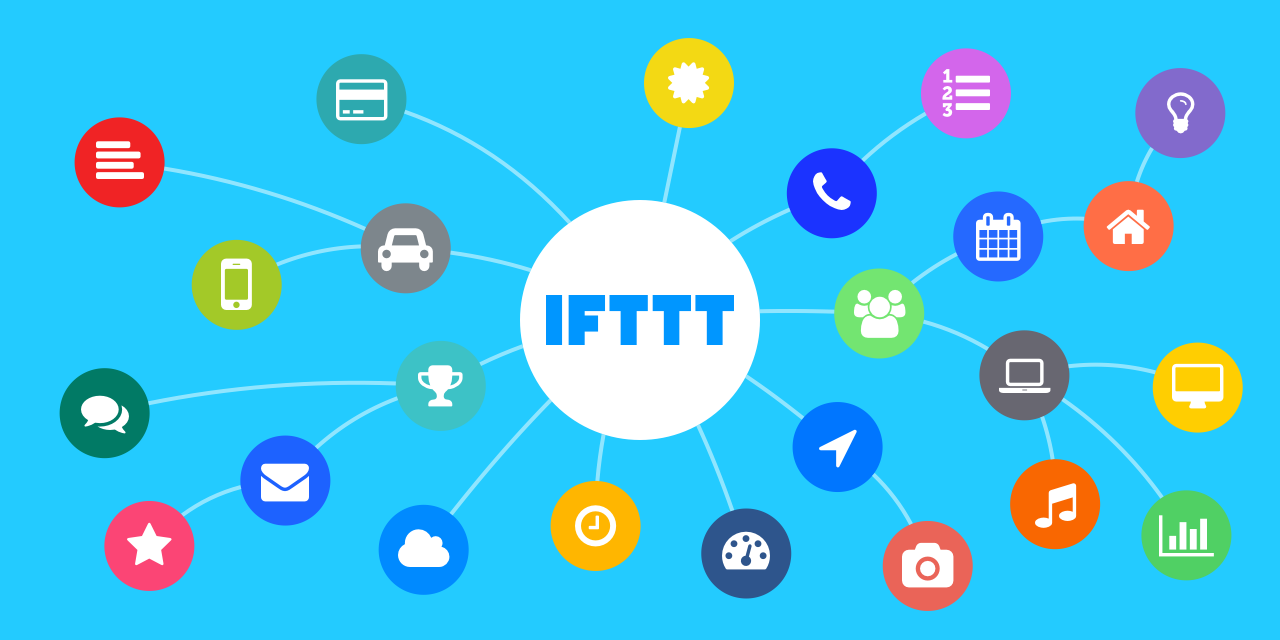 The Smart Home on Your Smartphone
IFTTT works great on any iOS or Android device, including most smart watches. What's more, the platform allows you to connect applications on your smartphone in various innovative ways. For example, you can set your smart thermostat to turn the heating on when you leave work, so that your home is just the right temperature when you come back.
How to Work with IFTTT
To start working with the platform, all you have to do is visit the website of IFTTT, there you can sign up for the application with an email and password. On the top, you will see a navigation menu, which gives you a useful search engine, a shortcut to your recipes and different options for browsing of different recipes and channels.
Once you click on your account, you can change different settings and add two-step verification for better security of the account. You can also share other personal information you would like to be shared, if you decide to make your recipes public.
What are channels and how to use them?
The first thing you have to be familiar with in IFTTT is the smart home channels and how to use them. On top of the page, you will find the browsing button. After you click it, you can find different channels in a variety of sections. You will also see a combination of different online services, such as blogging, lifestyle, productivity, as well as smart technology sections, such as 'Connected Home,' 'Mobile and Security,' and even 'Fitness and Wearables.'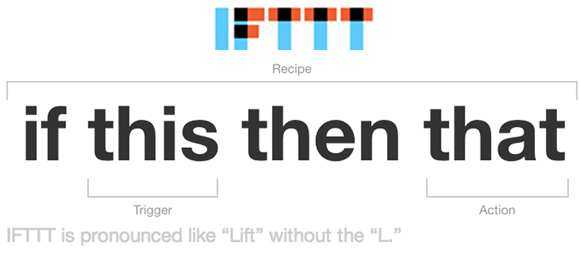 Once you click a channel, you can take a look at it in depth. There you will find a list of popular recipes and when you scroll down, you will be able to see the different triggers and actions that are supported by the channel. You will also see a big 'Connect' button. When clicked, this button will transfer you to the process of connecting a channel to your account. Once you are logged in, you will be in a sense authorizing the connection between the outside application and the IFTTT platform. You will also be given different setting options, such as which smart devices you would like to have access to IFTTT and more. Once the channel is in place, it is time to make your first recipe. This is a rather straightforward process, which we will guide you through step by step.
Once the recipe is done, it will automatically be turned on and it will look for the triggers. To manage your recipes, you should go to the 'My Recipes' page on the website. There you will be able to have access to turning your recipes on and off, to start them manually, to check their activity, to make changes to the recipes or to fully delete the recipe.
Creating your first Smart Home IFTTT RecipeChoose a Channel for your Trigger
Choose a Channel for your Trigger
After you log in the website of IFTTT, click 'My Recipes' and then 'Create a Recipe' then click the lit up word 'this' and choose a channel for your trigger. Then click Connect and sign into your account or application needed for your channel. You will now be given a collection of different triggers to choose from. Make sure the trigger you want to be used for your recipe.
Set up the Trigger
Depending on the type of trigger you are using, you might be prompted to select a certain device that will make your trigger work. After you are done setting up the trigger, simply click the 'create trigger button.'
Choose an Action
The phrase 'if this then that' will be refreshed with a short summary of your trigger. Now, you have to choose the action. To do this, simply click 'that.' Now you have to select a channel for the action you want to be triggered once the conditions of the trigger are met.
Set up the Action
Once you choose the action, set it up. Depending on the action you've chosen, you might be prompted to select a device in a similar way to when you are setting up your trigger. Make sure everything with the action is right.
Name and Try Your Recipe
All you have to do now is simply give a name to your recipe and create it. Now that your recipe is done, you can go ahead and test it out.
Make your Imagination work with Smart Home IFTTT Recipes
Now that you know how to work with IFTTT, you will be able to create new and exciting recipes. What's more, IFTTT has a growing community that shares different recipes. Feel free to check our other smart home IFTTT tutorials and smart home guides as well.