Can't find the right smart doorbell for your home? Don't worry! We've prepared a special tutorial on different DIY Wireless doorbell options in the latest part of our smart home guide. Let's get started. 
We've recently discussed the best wireless doorbell options in 2016 for your smart home. Nevertheless, most of the devices in the list don't offer the customizability most of us are used to. That's why in the latest edition of our Smart Home Guide, we decided to find the best DIY doorbell options that will let you unravel your creativity. Whether you are just dipping your toes into home automation or you are an expert with years of experience, going DIY can help you save time and effort, while giving you the immense satisfaction only a finished DIY project can. Without further adieu, let's get started.
A Raspberry Pi Wireless Doorbell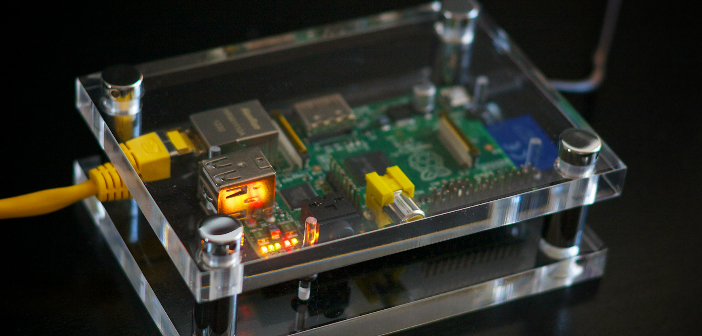 Budget: $75-125
Difficulty: Hard
One of the more affordable and customizable options is to make a wireless doorbell by using a Raspberry Pi. While getting the doorbell up and going does require some tinkering, if you are used to doing things your own way, you won't have that hard of a time. This project idea comes courtesy of the official Raspberry Pi blog.
With this project, you are going to create a DIY Video doorbell for your smart home by using the Raspberry Pi2 Model B, which integrated with Windows 10. The project itself consist in connecting a USB camera and a button to trigger the camera and the doorbell, which can then be programmed to send messages and notifications to your smartphone devices. Nevertheless, this project relies heavily on the cloud and may not be the best option for those who are looking for a reliable video doorbell. For further details on how to do this project, feel free to head to Hackster.io where you will find the full instructions.
The Pop Solution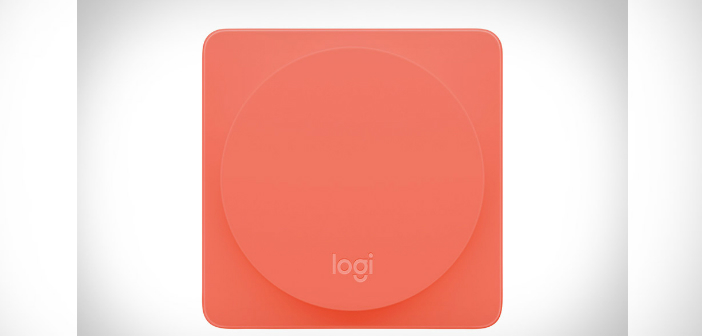 Budget: $75-125
Difficulty:  Easy
If you are searching for something easier, you might as well go with the Logitech Pop. While the price of the Pop is relatively steep and you won't have video capabilities, you won't need to do any tinkering and the only background knowledge required is related to the use of IFTTT. All you need to do is to purchase a Logitech Pop, connect it to your network and create a recipe for it to start an alarm or chime sound, which is to be played on your audio system. You can also set it up to receive a notification on your smartphone. Another creative idea would be to use an old Android smartphone, place it near the pop and create a recipe for the smartphone to take a photo, when the pop is pressed. The downside, aside for the cost, is that you will have a hard time recharging your smartphone. However, this is nonetheless an easier and fast option that will give you a customizable DIY video doorbell.
The Amazon Doorbell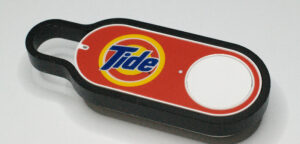 Budget: $45
Difficulty: Easy
If the Logitech Pop is too expensive for you, what do you think about a $5 Wireless doorbell? Everything you will need for this project is to purchase one of the many Amazon Dash buttons, and use one of the many Dash button hack articles online to give it IFTTT capabilities. Then you can pretty much do anything with it. What's more, you can purchase the Echo Dot as the speaker for your new doorbell and everything will still end up being extremely affordable. Granted, the downside of using the Dash button is that you will have to replace it every 1000 presses, but it is nonetheless a valuable option.
Should you go DIY with a Doorbell?
As a whole, there are countless ways you can build yourself a DIY wireless doorbell. Hacking different devices or building things from the ground up gives you better customizability. However, it should be noted that the current options on the market are relatively affordable and do their doorbell duties perfectly. If you are about to build a DIY wireless doorbell, unless you want to tinker with building your own circuits, you will most probably have to hack wireless doorbell devices. What's more, the only true upside is that you will be able to build your own cloud integration with the device. Nevertheless, whether or not you should go with a DIY wireless doorbell for your smart home is completely up to you and whether or not you want to go the creative way of thinking about home automation.
For more tutorials, news and info on the Home Automation and the Smart Home world, make sure to stay tuned to buildyoursmarthome.co