Smarter is a manufacturing company that tries to break the mold. Instead of going for the same old smart home products we are used to seeing on the market, Smarter tries to provide us with fresh new ideas that revolutionize the way we perceive smart tech. With a product range of only three products, the company might seem like they are just dipping their toe in the industry. Yet, they are making a splash. In fact, you've probably heard of them and their obscure idea of TheFridgeCam.
However, the first product released by the company was the iKettle. A smart kettle allowing you to boil water with the push of a button of your smartphone, it is the predecessor of the Smarter Coffee Machine. And with this review being a part of our Top Smart Kitchen Appliances list, you are probably already aware that we are here to talk about just that.
"Good Morning, Would you Like me To Make You a Cup of Coffee?"
The Smarter Coffee Machine doesn't disappoint in build quality and design. Although the build quality resembles lower mid-price range kitchen appliances more than high-quality ones, it nonetheless suffices for a smart coffee machine. Compared to the Behmor Connected, the product does feel cheaper, but the difference is rather subtle.
The design itself is good enough for those who prefer the brushed-metal look of home appliances, but there are still some questionable choices. What we found positively surprising was that the Smarter Coffee Machine comes with three easily replaceable front plates allowing you to change the colour of your smart coffee brewer. You can choose from red, black and white. On top of the device, you'll also find a grinder, that allows you to have freshly ground coffee for brewing for more than a couple of pots.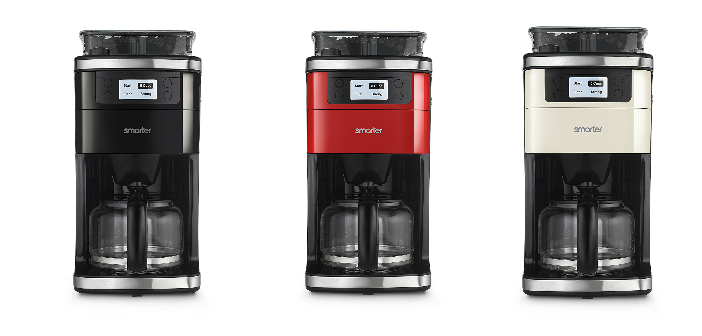 For the two weeks we have been using this product, we didn't have a lot of issues with the app. Available both on iOS and Android, the smartphone app works rather well on both platforms. Of course, much like other smart home products, it isn't free of bugs and issues. However, for the most part, it works fine. The brewer easily connects to the WiFi network in your home and to the app and there aren't that much issues with the connectivity. Nevertheless, it should be noted that in the two homes we've tested it in, the WiFi network is quite powerful and advanced. We've talked with a few long-time users and some did share that their smart coffee machine was disconnecting more often than what we've experienced.
Not Enough Options
The Smarter Coffee Maker doesn't allow you to do much more than schedule the brewing of your coffee. That doesn't mean receiving a notification when your coffee is ready isn't a nice feature. Yet, we feel like the WiFi connectivity wasn't used to its full potential. With this smart brewer you can't do much more than 'order' your coffee from your smartphone. It's neat, but it just doesn't suffice.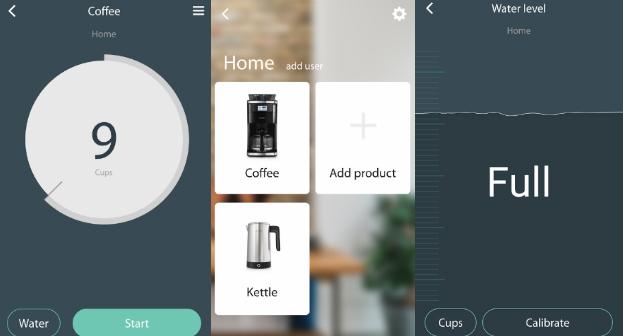 The Smarter Coffee Machine focuses more on the presentation, rather than the functionality. It has a great design and the app wants to be a personal coffee assistant. When you wake up, you get a notification, asking if you would like to have some coffee ready. Plus, you can set up for your coffee to be made on a routine basis. Yet, there's nothing that makes this device outstanding. In fact, we'd even question whether or not the necessity of this connectivity was worth it, having in mind the lack of features.