Everyone likes to be waken up by the nice aroma of freshly ground, hot coffee. Can the We-Mo supported, Mr. Coffee Wi-Fi Enabled Smart Coffee Brewer do that? We decided to get our hands on one and see what this home automation beast can do. 
Set to find the best coffee brewed via automated makers, we decided to take a look at the Mr. Coffee Wi-Fi Enabled smart coffee maker. With high expectations, we were a bit underwhelmed when we first got our hands on the product and the price tag did shock us a little bit. But armed with the idea to make our coffee brewing experience part of the home automation ecosystem in our homes, we tested the product for a full week. Granted, the results weren't that surprising. Those who are enthusiasts of the We-Mo ecosystem of devices might be interested, but let's first share our opinion to let you make your purchasing choice. We decided to review this piece as part of our best small smart home appliances review piece. 
A Classic Design for a Smarter Home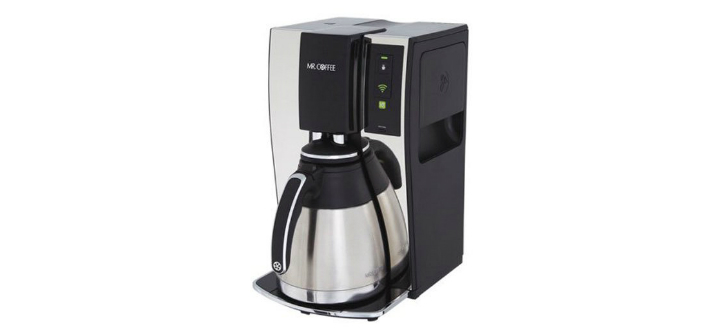 Taken out of the box, the Mr. Coffee Wi-Fi Enabled Smart Coffee Brewer doesn't stand out with any specific design features. In fact, the product is with a relatively outdated design when compared to other brewers that don't bear smart functionality. Of course, this category is relatively subjective and you might endorse the stealth smartness of the pot. Yet, when imagining a smart coffee maker, we envision something of the likes of the Juicero juicer, but with more functionality and not necessarily being a worthless piece of smart tech.
However, this problem seems to be prevailing in the industry. All of the four smart coffee brewers we've reviewed on the course to find the best small smart home appliances don't manage to stand out much in their design. That being said, we quite liked the build quality of the product. Unlike the BrewGenie, this coffee maker doesn't feel cheap.

Nothing More than a Scheduled Brew
One of the first ideas behind our quest to find a smart coffee brewer was the idea to tinker with it in all ways possible via IFTTT. Nevertheless, we couldn't manage to find such a product on the market. Similarly to the Behmor Connected, the Mr. Coffee brewer has Alexa support, but it is done via the WeMo app.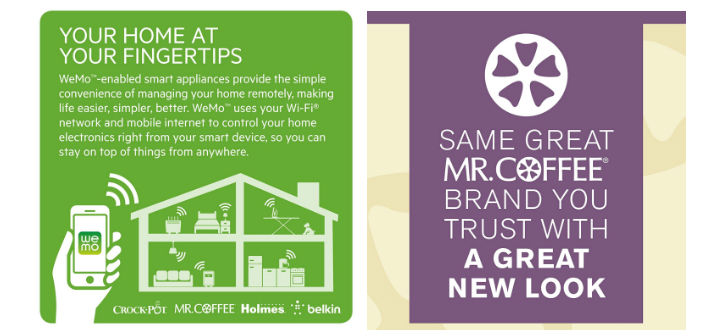 In fact, the Mr. Coffee Wi-Fi enabled coffee maker doesn't have a stand alone app. Instead, it works through the We-Mo ecosystem of devices. There isn't anything inherently wrong with this choice made from the manufacturer, but we were definitely lacking some features. The maker might be connected to your smart home, but the only true thing you can do it with the connectivity is set up a scheduled brew. A feat, that is relatively easy to achieve via the use of smart sockets and a $15 brewer.
'Smart' Just for the Sake of It
On our quest to find a coffee maker that connects to your smart home ecosystem, we didn't have high expectations. We hoped to find something an interesting and creative implementation of the use of home automation technology, and we kind-of did. However, the Mr. Coffee Wi-Fi enabled brewer was definitely underwhelming. We used the product for no more than a week and it did manage to brew coffee on schedule. What's more, the notifications it send when it needed cleaning and re-filling were great. For a longer-term use, the product might turn out to be more useful than we think. Nevertheless, the lack of smart features that can be found on its competitors, combined with the unnecessarily high price tag, make us believe this device isn't for everyone outside the We-Mo ecosystem home automation enthusiasts and fans of the Mr. Coffee brand.