Have you already made your home a smart home? Then, you know all the benefits of it. But have you considered making your office a smart office and get to know all of its benefits?
It doesn't matter what kind of business you run, whether it is a small business, dental or medical office or warehouse, making it smart makes work more exciting and saves energy and money. Smart home appliances can be implemented to improve both efficiencies and management of an office and can also help your business stand apart from competitors.
Increasing the level of digital culture in business is shown to improve employee's productivity, innovativeness and empowerment. Here are some ideas for smart office appliances to start from in scaling your business further.
Smart locks, doorbells and cameras
Security comes first in any business.
The smart lock gives you peace of mind when it comes to forgetting to lock your office door, or enables you to unlock the door remotely if you arrive at your office with hands full of documents. It can be locked after the set period if you program it to do so.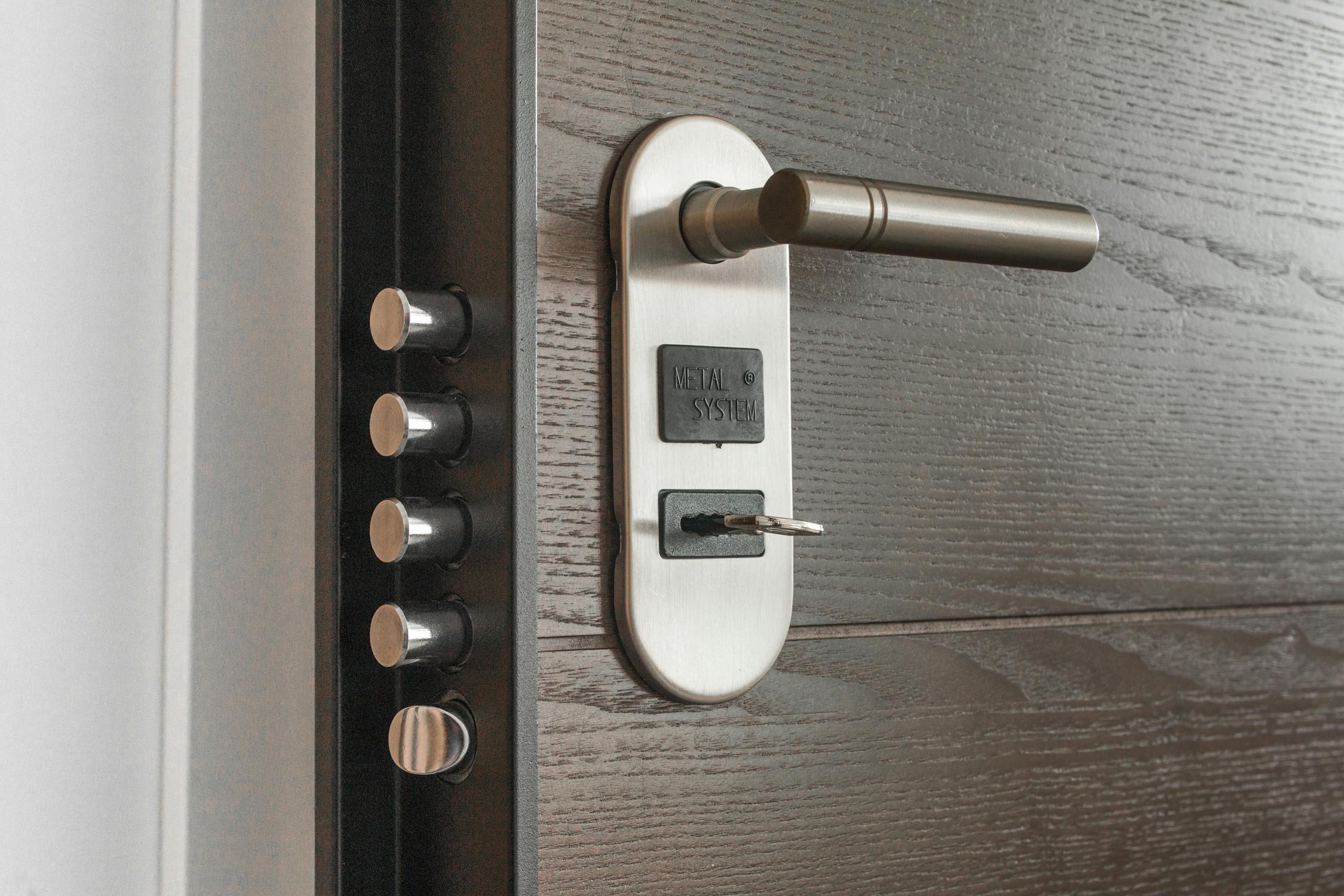 Image from Pexels.com
A doorbell with the camera gives you even more comfort. You can see who is at the door before you unlock it. If you are not at the office, you get a signal when someone is at the door, and you can see who it is on your smart mobile. Some of the cameras have a 180-degree view of the area, motion-detection and night-vision features, and it is up to you which type of doorbell you will choose.
Smart cameras are another gadget for office security that can make you more relaxed when you're out of office. You can monitor your office, record videos on a memory card, add motion sensors and so on. Special cameras that are weather-proof, with night-vision mode and with automatic light that turns on when motion is recorded are available for the security of warehouses, as you can install them outdoors.
Today, options are countless. Connecting these devices and controlling them from your mobile device will make you sure that your office is safe wherever you go.
Smart thermostat
Keeping the environment in your office optimal will make you and your employees feel comfortable and hence more productive at work. Automatic regulation of temperature and humidity is no more luxurious addition to your office. You can schedule daily change of temperature, and do it from your smart mobile device as well. This kind of flexibility ensures that employees aren't entering into a cold office in the mornings, or overheating in warm summer afternoons.
If you are a dental or medical office owner, setting the different temperature in a waiting room and office, or if you are warehouse owner, you can control the environment inside storage and keep items inside safe from humidity damage.
Saving your money on energy costs is an essential benefit because you can set a smart thermostat to turn off during weekends or holidays.

Image from thegadgetflow.com
Smart switches and plugs
Usage of smart switches and plugs enables you to reduce energy usage in your office and reduce your monthly electricity bills. Additionally, control electronics from anywhere in your office, or even when you are out via the internet. You can turn devices on or off, or set different alerts and schedules.
There is also a benefit of security because you can turn the lights on at different times and make it look as though the building is occupied.
Smart light
You can use your power resources more efficiently and cut back on waste by automatically adjusting the lighting and heating in your office. Smart lighting solutions help you set and change lighting levels in your office throughout the day. It enables you and your employees to work in an environment that won't damage your eyes. Office lighting also has significant effects on the employee circadian system, productivity and wellbeing.
If you have rooms that are used less frequently, you can install a smart lock on those rooms, and link the lights to it, so they turn on when the door opens.
Smart conference call speaker
If you want to make a good impression on your customers, make sure that communication with them goes smoothly. Conference calls are a necessary part of the business, as group communication sometimes requires live discussion. And voice quality matters! Office phones or smartphones can fail the test of microphone and sound quality. But if conference calls are a big part of your everyday work, you need a right conference call speaker.
Smart conference speakers are a step forward in the quality of conference calls. Manufacturers did their best to enable outstanding voice capabilities, with some other performances. Multiple connectivity options via USB, AUX or Bluetooth, compatibility with tablets, smartphones, laptops and TV, portability of the device, multidirectional microphones are some of the performances you can choose and combine to get the perfect conference call speaker for your business.
Smart furniture
Researching of working environment and habits have shown that sitting for too many hours during working day can be dangerous for health. Therefore we've heard recommendations on walking or standing for 10 minutes after every 45 minutes of sitting in the office. But if you have a busy day, there is no time to check when to get up from the table and take a short walk.
A smart desk is a solution that will keep you and your employees healthy and productive; as it is proven that some people are more productive when they are standing while working. Smart office desks can adjust up or down and have numerous other advantages. You can set your preferred height, so when you approach, it fits your needs. All via Bluetooth. You can change your desk to stand desk mode when you feel you've had enough of sitting. Advanced models of desks learn your daily routine, notify you of the best times to stand and sit, and lowers and raises itself.

Image from Business Insider
If you don't like cables all around office floor, you can choose a smart desk that has only one cable for the whole desk, and all the gadgets you use can be plugged directly into the desk. You can even exercise at your desk if it is equipped with a built-in exercise treadmill. There are plenty of combinations, and by choosing the right one for your office and business, you can make a working environment a more convenient, healthier, and productive place.
Smart window shades
With smart window shades not only you will be able to control the amount of light entering your office, but it will give it an elegant touch. Simple or more sophisticated, smart shading solutions can be customised based on colours and length, with advanced solar protection and special features to classic and vintage looks. They can also be used to adjust privacy and lighting for interior windows and glass walls. After installation and programming it, you can adjust your shades remotely with an app on your tablet or smartphone no matter where you are. You can connect your smart shades to your network so that they can communicate with your other systems including climate control and lighting and increase the energy efficiency of your office. So not only your office will look smart and give you complete control of incoming light, but it will reduce your monthly bills.
Smart vacuum cleaner
A smart vacuum cleaner is money saver smart gadget in terms that you will not have to pay monthly contract cleaning company. As office floor is seldom heavily dirtied, it is sufficient for frequent cleaning of the floor. It has an automatic setting to customise cleaning at different times, each day of the week. You can set the time, date and the path on display. Remote control allows you manual intervention and enables you to drive vacuum cleaner to a designated spot in the office for a cleaning.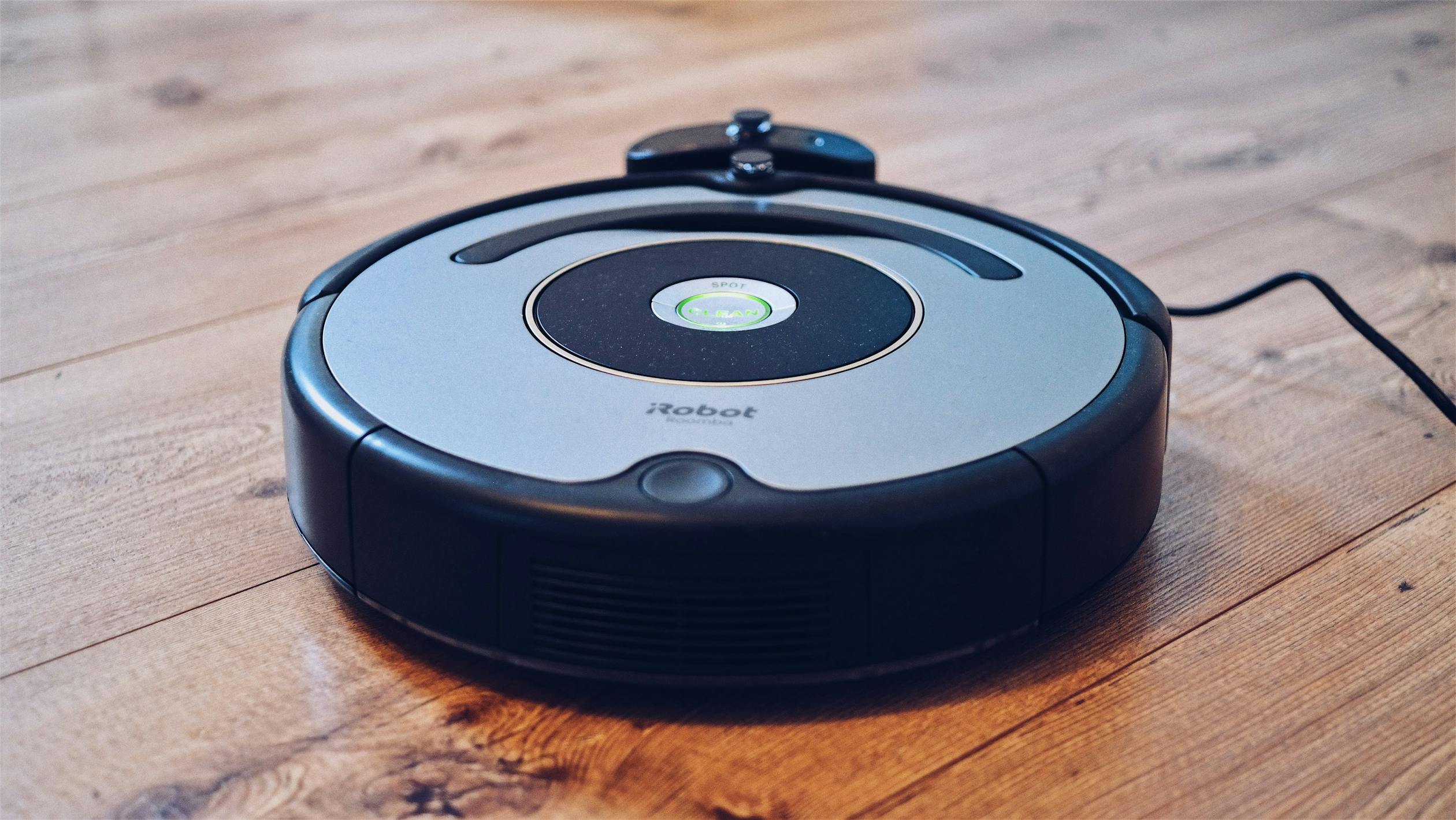 Image from Pexels.com
Smart vacuum cleaner turns if it senses an object. It manages to clean all of the office space except a small triangle area in the corners.
Smart coffee maker
Having a perfect cup of coffee while you work on your daily tasks might seem like a luxury. But if you have it, you have great pleasure while working. So why wouldn't you afford it? A smart coffee maker is a gadget that will make your office fancier in the eyes of your customers. When they come over, you won't have to leave them alone while preparing welcome coffee. You will merely order it the way your customer likes it from a smartphone. And you will have your coffee any time of the day just the way you love it. So, there is one thing less to distract you from your work!
Conclusion
Having a smart office means much more than just being able to manage its lighting or temperature through a smartphone. It means improved employees productivity, by relieving them from daily distractions and tasks which will be catered by devices.
Also, even the slightest increase in business efficiency can be a powerful competitive advantage over the competition.
Bearing all those facts in mind, converting to a smart office should make a happy workplace and benefit overall business. Taking small steps is great for beginners. If you are not sure how to convert your office into a smart one, feel free to consult with professionals. They will help you to create the ideal working environment for you and your employees.