What a better start of the year, than to have a new smart assistant in your home? We've done our best to outline the best smart speakers the market has to offer in 2019. 
As we've anticipated throughout the past couple of years (some of our thoughts on the Google Home, and about Apple's push towards the Smart Home), voice assistants and smart speakers are here to stay. Of course, we did not have huge success predicting that Mark 'The Zucc' Zuckerberg will release his own Facebook AI smart speaker onto the scene, Samsung is reportedly joining the fun with a Bixby smart speaker!
Yet, the development that has been quite interesting is the push from those tech giants to get their automated machine-learning based bots to as many speakers as possible, regardless of the manufacturer. That's right!
Today, you can even get your hands on a premium sound quality SONOS speaker that has the smarts being powered by Amazon's Alexa. Yet, SONOS are not the only manufacturers that join in the smart speaker rumble via third-party deals.
With that in mind, we've decided to gather the top 10 Smart Speakers of 2018 to make it just a tad bit easier for you to make the purchase choice when needed. Without further adieu, let's get started.
The Originals
The Amazon Echo Lineup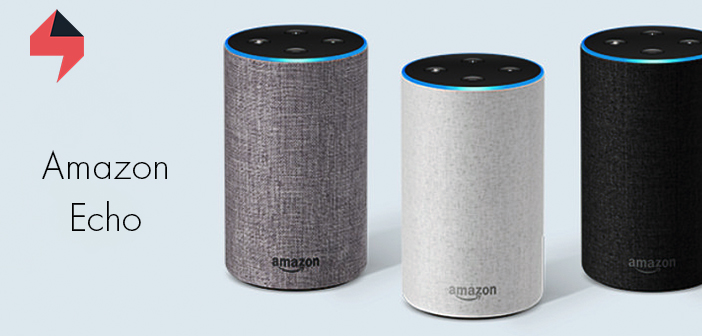 First and foremost we have to start with the originals. As we've featured on multiple articles, the Amazon Echo is one of the top smart speakers on the market. Available for more than 4 years on the market, the Echo has managed to place itself as the number one speaker to have in your home. This was achieved not only through creative marketing campaigns, but also through integration with multiple device manufacturers, allowing Alexa to be able to control almost any smart appliance in your home.
In addition, Amazon is not afraid to experiment with cross-assistant integration. As we saw previously this year, Alexa and Cortana (Microsoft's smart assistant) would now be best friends in the digital space, giving an even more seamless home automation process to people who own both Windows devices and Echo's.
When it comes to variety, Amazon is not shy of experimenting either. Being the pioneers in the smart home industry, Amazon has one of the biggest lineups of speakers available on the market. The dot is the most affordable smart speaker of the bunch, while the 2nd Gen and Plus are perfect successors to the original Echo.
For those who want a screen for video chats, you have the Echo Show and last, but not least there are the more off-beat Echo Spot and Echo Look. The first is a smaller version of the Echo Show that is arguably far more adorable, yet having the same functionality. The second, the Echo Show, is more of an out-there device, that doesn't necessarily work that well today, yet might have huge future implications on the market as machine learning allows it to improve itself. It is a camera with a "style check" that is advertised to give you a "second opinion" on your clothing choices.
Last update on 2019-08-01 / Affiliate links / Images from Amazon Product Advertising API
Echo Off-Beat
Last update on 2019-08-01 / Affiliate links / Images from Amazon Product Advertising API
Google Home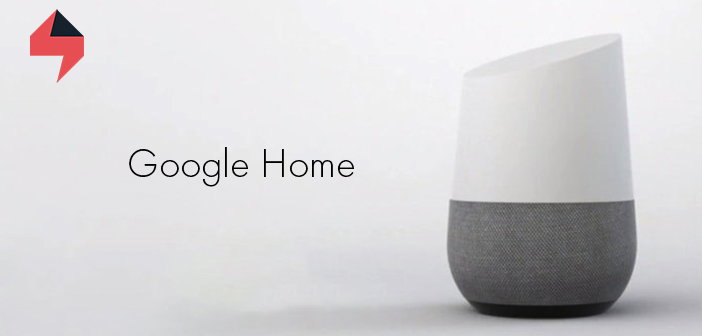 The second big company to join in the smart speaker brawl was Google. Boasting the incredible ecosystem of services offered by Alphabet, the Home was a success from the very start. Yet, coming in two years later than the Echo, it was quite difficult, even for a company like Google, to offer the impressive list of device and command integration that the Echo did. Of course, in 2018, things are pretty much even and while the Echo does still offer far more impressive commands than Google, the Home still has its positives.
First and foremost, due to the Assistant being available on mobile devices, it has a better range of apps that make the device fun to use. These would include interactive quizzes, gimmicks such as the 8 ball, and other games. However, gimmicks are not necessarily a selling point for the device.
One of the biggest strengths of the Google Home speaker is the fact that it actually is designed to be a decent speaker. The home version of the device has good enough sound to fill a room, while the Google Max is quite an impressive daily audio driver for almost anyone that's not the biggest audiophile.
That said, the Google Home still has some impressive ground ahead to catch up to Alexa, but for anyone who isn't necessarily that much into home automation, but would like to have a nice innovative device, the Home would be the perfect choice.
Learn more about the Google Home Mini, Standard and Maxi.
Apple's HomePod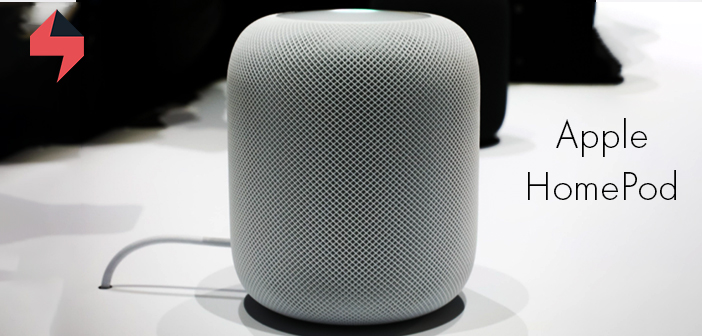 Last, but not least, from the tech giants and quite unsurprisingly, we have the HomePod. There isn't much to say about this device. When it comes to a unique selling point, the HomePod is the only device that supports the Apple ecosystem. And that's pretty much where the line is crossed. The directional sound adjustment advertised by Apple is notable in the sense that it does fill the room quite nicely and you can argue which one of the two, the HomePod or the Google Max, has a better sound.
Yet, it's clear as day and night, that it all depends on the ecosystem of devices that you already have. The Apple home ecosystem is the most limited of the bunch, when it comes to third-party integration, yet if you have a MacBook and an iPhone, it's hard to argue that you need to switch to the Google Home or the Amazon Alexa, if you want to be able to allow your daily drivers to communicate with your smart home speaker.
Learn more about the Apple Homepod.
The Third-Party
Of course, the originals are not the only choices on the market today. Particularly, Amazon has made the right choice to push it's Alexa smart assistant towards third-party manufacturers allowing them to further overtake the smart speaker market, while providing people with a better selection of devices to choose from. Here are some of the best ones we believe are worthy competitors (if not better) than the original smart speakers.
Best Design Smart Speaker of 2019
Fabriq
Fabriq is probably one of the most obscure companies on this list. The only two products offered are smart speakers that have Amazon Alexa integrated within them. Yet, those two speakers are both worth your time to consider as an option. This is especially true, if design is your primary choice when it comes to tech.
The speakers themselves are not that powerful, but have a unique selling point of naturally fitting with your home interior by being covered with fabric in a design-savvy fashion. In addition, the speakers can be paired with one another to create a sort-of-a-mesh within your home for wider range.
Now, as mentioned, the speakers might not be the best ones, but especially considering their affordable price tag, they might be the right choice for you.
Sale
Portable WiFi and Bluetooth Smart Speaker with Amazon Alexa by FABRIQ: Wireless Connectivity with Stereo Pairing for Multi-Room Sound
WIFI SMART SPEAKER: FABRIQ Riff is a portable voice and touch controlled multiroom speaker that uses Amazon Alexa Voice Service to play music, set alarms and much more. Just tap on the mic button and ask Alexa. FABRIQ Riff is a standalone Alexa device and does not require an Echo or Dot.
CONNECT 10 SPEAKERS: Using Wi-Fi, you can pair up to 10 FABRIQ speakers to create a multi-room audio system. Setup is easy and takes less than 5 minutes with the FABRIQ app.
HOME AND TRAVEL: Bluetooth capability means you can bring your portable FABRIQ speaker anywhere you go. Unique fabric designs help your speaker blend in or stand out
WIFI STREAMING: Play music over Airplay, Amazon Music, iHeartRadio, Spotify, TuneIn and access your books from Audible. Use bluetooth to connect to iPhone, iPad, Mac, Tablets, Laptops, or Computers
SMALL SPEAKER, BIG SOUND. The 2" precision active driver along with 5W of power provide crisp clear sound at any volume.
Last update on 2019-08-01 / Affiliate links / Images from Amazon Product Advertising API
Best in Durability
UE Megablast
We don't necessarily have the capacity to test the durability of the products that we review. However, the moment you lay your hands on the Ultimate Ears Megablast, you will feel the build quality of the device.
This thing is a beast, when it comes to being able to withstand different environments. Yet, the speaker does suffer quite noticeably by the added waterproof functionality of the device.
The sound is not exactly perfect and white it is nice and clear, it is noticeably muffled especially at its louder levels. Considering the price, the UE Megablast is not exactly our direct recommendation, but for those that would like a hands-free and waterproof Alexa experience, this might be a speaker you would consider buying.
Ultimate Ears MEGABLAST Portable Waterproof Wi-Fi and Bluetooth Speaker with Hands-Free Amazon Alexa Voice Control - Graphite
Ultimate Sound: Our most powerful speaker with 360° intensely rich sound, stunning clarity, and heart-pounding bass. With up to 16 hours of battery, it brings your music to life wherever you take it.
With Amazon Alexa hands-free voice control: Just ask Alexa to blast tunes from Spotify, Amazon Music, Pandora, TuneIn and more, change tracks, discover new restaurants - or try any of Alexa's skills.
Connect speakers: Pair up to 8 MEGABLAST & BLAST for more immersive sound or 2 speakers for stereo mode.
Wi-Fi and Bluetooth enabled: Use Alexa whenever connected to Wi-Fi or a mobile hotspot or stream music via Bluetooth. Update your speaker via the app as new features become available.
Waterproof and virtually indestructible: Never worry about going easy on it, your music will always be on point. The speaker is IP67 rated and can be immersed in water up to 1 m for 30 minutes.
Last update on 2019-08-01 / Affiliate links / Images from Amazon Product Advertising API
Best with Integrated Display
Lenovo Smart Display
The Lenovo Smart Display is a direct competitor to the Amazon Echo, yet one that features Google Assistant instead of Alexa. The device itself is not that revolutionary and the price might be considered a bit high, yet it works as advertised.
One thing that makes the Lenovo Smart Display stand out is its relatively nice design, which is a huge plus, especially considering the design of the Echo Show.
Ultimately, it is a great piece of tech and definitely gets our recommendation for a being the best smart speaker with display on the market today that features the Google Assistant, instead of Alexa.
Sale
Lenovo Smart Tab M10 10.1" Android Tablet 32GB
CES WINNER: Smart Tab is the winner of the 2019 Best of Innovation Award
POWERFUL TABLET: Qualcomm Snapdragon processor, 3 GB RAM, and up to 256 GB micro-SD card support
FULL HD DISPLAY: A great Android tablet with a stunning and a captivating display with 4 front speakers with Dolby Atmos
ANDROID OPERATED: Runs on the latest Android O operating system
SURROUND SOUND: This tablet bundle includes a Smart Speaker offering booming audio with sound from 4 full-range Dolby Atmos speakers
Last update on 2019-07-31 / Affiliate links / Images from Amazon Product Advertising API
The Crazy Kid of the Bunch
JBL Activated Wireless Speaker
One of the more interesting additions on this list is the JBL Activated Wireless speaker. With deep bass and the sound quality you can expect from a big brand manufacturer, such as JBL, this speaker implements the smart feature of the Google Assistant to really take its functionality to the next level.
When it comes to sound quality, we are not exact audio experts. Yet, for the price, it does the job more than perfectly fine. However, we would primarily advise this smart speaker as a gift to a tech-savvy teenager or a true EDM fan, who will truly enjoy the nature of the sound provided by JBL. It doesn't necessarily work for quiet listening sessions or movie experiences, but you can't argue with the value that a JBL branding brings to the table.
Last update on 2019-08-01 / Affiliate links / Images from Amazon Product Advertising API
The Audio King
Sonos PLAY Compact Speaker
One word. SONOS. Need we say more? If you are unfamiliar, for the past several years Sonos has been recognized in the home experience space as having some of the finest quality speakers. Although, they do usually come at a relative premium compared to other solutions, we can't recommend the Sonos Play Alexa smart speaker enough!
It's relatively affordable, compared to other speakers, and while quite smaller, it does fill a room quite nicely. Arguably, the smart speaker by Sonos is of comparable quality of the Apple HomePod and yet it comes at pretty much half the cost.
Sonos Play:1 - Compact Wireless Smart Speaker - Black
Small yet powerful speaker for streaming music and more. Get rich, room-filling sound with Play:1, and control it with the Sonos app.
The compact design fits just about any space. Put it on your kitchen countertop or tuck it away on your office bookshelf.
Go from unboxing to listening in minutes with just one cord and step-by-step guidance in the Sonos app.
Pair two Play:1s in the same room for stereo separation and more detailed sound.
Easily connect Sonos speakers in different rooms over WiFi to create a home sound system that brings every room and everyone together.
Last update on 2019-08-01 / Affiliate links / Images from Amazon Product Advertising API
Have another smart speaker in mind that we didn't include in the list? You either agree or disagree with something we've said? Let us know in the comments below and we will do our due diligence to update this article as possible.