For months there have been rumours around about new Vera hardware that should supersede the Vera3 and the VeraLite.
Vera Control confirmed the new VeraEdge last week which will be the successor of the VeraLite. It should be just a matter of time until the Vera4 – or whatever it will be called – will be announced , as well.
The VeraEdge can already be pre-ordered via Amazon or the Vera Control Store. It should be available at other Home Automation shops soon, since the official release is scheduled for the beginning of December. Please note that there are different models depending on your region. Currently the Vera Store lists the European as well as the North American Version. The Vera controllers use Z-Wave as their primary home automation protocol which uses different frequencies for operation depending on the location. You should always keep that in mind when you are hunting for Z-Wave devices. Here is a picture of the VeraEdge: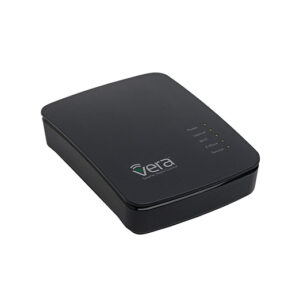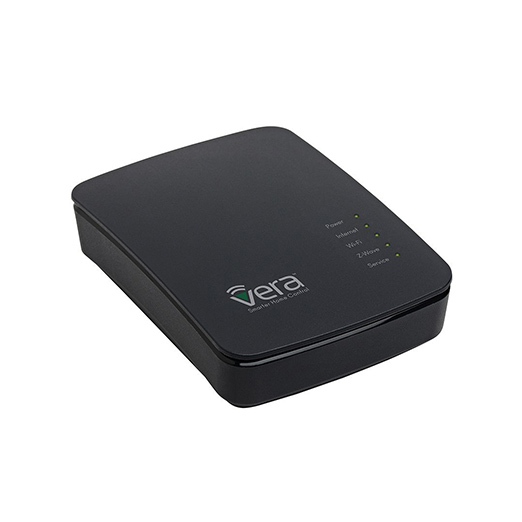 These are the current specifications:
Network
Ethernet 1 WAN Port (10/100Base-T)
Wireless WiFi: IEEE 802.11n -Z-Wave: Built-in US/EU Z-Wave Module
Software
Applications Linux 2.6 BSP Ready
Hardware
Processors and Memory – 600MHz MIPS SoC
NAND Flash: 128 MB
Memory: DDR2 128 MB
Connectors
1 DC Power Jack
1 RJ-45 Connector
1 External USB Connector
LED and Button
LEDs: Power, WAN, WiFi, Z-Wave, Service
Buttons: Reset, WPS, Sync
Antenna
2 WiFi Internal Antennas
1 Z-Wave Internal Antenna
Power Adapter
Input: 100-240VAC, 50-60Hz
Output: 12VDC, 1A – Compliance – FCC, CE
Dimensions
(H x W x D) 115.5mm x 79.5mm x 30.5mm (4.55″ x 3.13″ x 1.2″)
The VeraEdge will support up to 220 devices on one network which is much more than the mere 50 devices its predecessor – the VeraLite – supported. Moreover it now supports Z-Wave Plus (500 Series) which is the 5th Generation of the Z-Wave protocol. Z-Wave plus features a lot of advancements including longer battery life, faster operation, better RF coverage and easier installation. More information on Z-Wave Plus can be found in this article here: https://z-wavealliance.org/z-wave_plus_certification/
Who doesn't need to have the newest of the newest will also like to hear that price for the "old" VeraLite has significantly dropped.