The Dyson 360 Eye Robot Vacuum cleaner launched in U.S. earlier this week. However, iRobot Stock price rises, despite the new competition on the market. 
The Dyson 360 Eye Robot Vacuum cleaner launched in the U.S. earlier this week on the 1st of August. Made available in July on the Canadian market, the new robotic vacuum from Dyson achieved high review scores from both critics and customers. Nonetheless, the stock of iRobot managed to rise on the stock market on Monday, despite the new competition on the market.
With Dyson's 360 Eye Robot, the robotic vacuum cleaner market became more diverse. Even though some new players, such as Neato have their smart vacuums, iRobot continues to dominate the market with their Roomba series. What's interesting is that despite the 360 Eye, which was praised for being the Roomba killer, iRobot has seen a rise in their stock prices.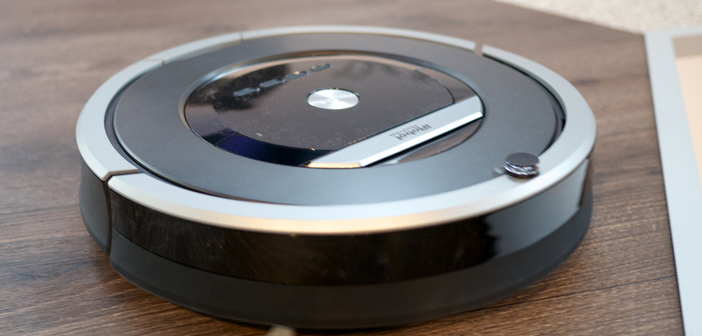 The iRobot Market Fluctuation
On Monday, the stock of iRobot (IRBT) increased by 0.6 % to 38.14. Furthermore, last week the CEO of iRobot Colin Angle stated that they are taking Dyson's competition seriously. "[However,] our confidence is very high that we'll remain the market leader and that we can continue to command the very significant market share position we enjoy today," he added further.
That doesn't mean that the market didn't respond to the 360 Eye robotic vacuum cleaner at all. On the 27th of July, the stock of iRobot fell from 38,36 to 37,59. Nonetheless, it currently continues to grow stronger.
Dyson's "Going Back to School" Sale
At this point, Dyson's officials haven't responded to the comments of iRobot's CEO. However, they continue to make marketing moves, to achieve more sales. Currently, Dyson is hosting a back-to-school sale with discounts on their most popular upright and canister vacuums. Some vacuum cleaners have a discount of $150 and more.
Dyson offers some great deals.
You can check out all of their deals on Amazon.com
Dyson's sale will continue until the 13th of August.
If you want to learn more about vacuum cleaners, make sure to check out our best robot vacuum cleaner comparisons.
Furthermore, if you want to know everything new, that's happening in the IoT and the smart home world be sure to stay tuned to buildyoursmarthome.co