Home Automation is considered to be an expensive hobby. Nevertheless, affordable tech exists in every niche. With that in mind, here are the best budget smart home devices of 2017. 
With the holiday season coming up, we've decided to give you a list of the best budget smart home devices of 2017, currently available on the market. The smart home world is full of possibilities and even if you are on a budget, you can set up some pretty creative interactions with the tech you already have and own. Whether you are considering purchasing a gift for a home automation hobbyist or you are simply looking for some cheap tech to get you going, these devices give you an affordable and easy entry point to the smart home world.
The Best Budget Smart Home Devices on the Market in 2017
There are many different devices for the smart home, which come at a relatively affordable price. While there are some devices, which are considered simple knock-offs and which don't manage to perform reliably, there are also some great devices from great companies that come at affordable prices. With that in mind and without further adieu, here are the best budget smart home devices of 2017.
The Amazon Dash Button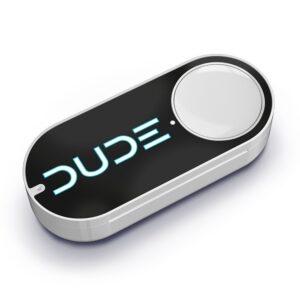 The Amazon Dash is probably the most underappreciated piece of technology in the smart home world. While the dash button doesn't provide you with durable solutions, as it gives you only about 1000 clicks, it is nonetheless a great device to tinker and to play around with. Once hacked, by using one of the many online tutorials, you will find out that you can use the amazon dash button to do pretty much anything. What's more, if you know someone that uses a certain product too often, the Amazon Dash button can be a great gift from the get-go. Want to wink at your loved one? Get a Trojan Amazon Dash button! The possibilities are only limited by your creativity.

1byone Easy Chime Premium Doorbell Kit
There are many wireless doorbell options, as we've discussed in our recent piece on the best wireless doorbell for 2017. However, one of our honorable mentions is also an extremely affordable piece of smart home tech that can also be a great gift for home automation enthusiasts. With a great sleek design, this simple device can also be hacked and be used for a wide variety of purposes. Nevertheless, serving as a wireless doorbell, it manages to do the job perfectly.

TP Link Smart Plug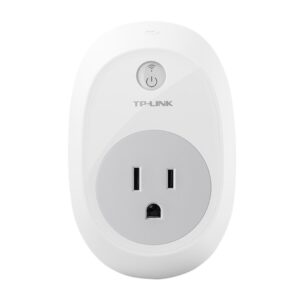 Every smart home enthusiasts could find a use for a smart home plug in their home automation network. An amazing budget smart home device, the TP Link Smart Plug works with Amazon Alexa and is a great way to automate other tech in your home. A perfect gift for those who are just starting up in the world of home automation, the TP Link Smart Plug is extremely useful and is definitely a worthy purchase for the smart home.

Magic LightPro Bluetooth Light Bulb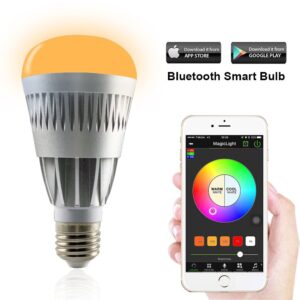 While there are far better options for lighting on the market, if you are searching for something more affordable, you won't go wrong with the Magic LightPro Bluetooth Light Bulb. While the bulb is pretty restricted when it comes to connectivity, it nonetheless manages to do the job of lighting up in different colors perfectly. What's more you can easily control it via an app on your smartphone. This bulb is also a great gift for the smart home enthusiasts that don't necessarily have the budget for Philips Hue lighting.

The Amazon Echo Dot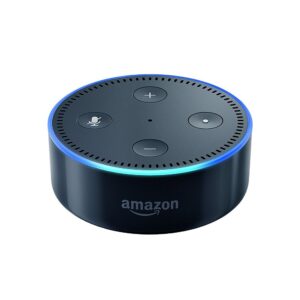 There are many great devices above the $50 threshold. However, one of the first budget smart home devices you should purchase below or at the $50 line, is without a doubt the Amazon Echo Dot. The portable speaker gives you the ability to use Amazon Alexa voice integration and control tech in your home with the power of your voice. What's more, it's a great starter device that you can play around it. With its IFTTT integration, you will be able to test out different voice commands and really start off your smart home journey.

Wink Connected Home Hub
Every smart home enthusiast needs a hub to connect all of their devices. If you are starting out with home automation, the Wink Connected Hub is a great budget smart home hub that will let you integrate the smart devices in your home within one application. While there are many better smart home hubs available, this device is nonetheless great for those who are just starting out with home automation.

Philips Hue Bloom
Whether you are a huge smart home enthusiast or not, the Philips Hue Bloom is a great lighting device to have in your home. Working with Amazon Alexa and integrating with smart home networks via IFTTT, the Philips Hue Bloom can light up any part of your home in amazing color. The Bloom will add the necessary color mood to your rooms and it can even be connected to your TV to match its colors.

Philips Hue LED Starter Kit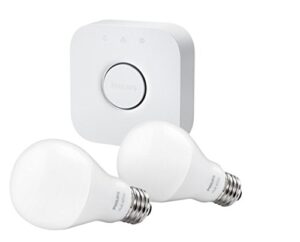 Another great gift and a must have for every smart home enthusiasts, the Philips Hue LED Starter Kit is one of the best purchases you can make. Not only will the lights end up saving you money, but they are also a great way to start off with home automation. What's more, Philips Hue is already integrated with Amazon Alexa and IFTTT and there are a ton of recipes online, which can help you out set up your lights to light up depending on a wide range of factors and different situations. Even though there are other options on the market that are slightly more affordable, including adapters, Philips Hue is nonetheless the better investment, as the Hue lights have a whole home automation ecosystem surrounding them. If you want to purchase a gift for a smart home enthusiast, but don't know if they don't already have the tech you have in mind? Go with the Philips Hue LED Starter kit. Even if they already have a few lightbulbs, chances are they will always find this kit useful for their projects.

Nest Protect Smoke Detector (Second Generation)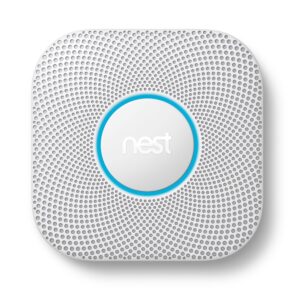 While we don't often think about smoke detectors and fire safety, it is nonetheless an important security issue we must secure. And what better way to do so than with a smart home device? The Nest Protect is a smoke detector that might not necessarily bring you the fun and excitement some other devices on this list might, but it will keep you safe and secure from any fire hazards in your smart home.

Make your Smart Home device collection bigger and better
There are a number of other options on the market to choose from at different prices, but the fact is that the aforementioned devices are some of the best budget smart home devices of 2017. Great gifts for home automation enthusiasts, the devices are also a great way towards the creation of a more automated home. Whether you are just starting out, or you already have a collection of devices, make sure to check out the tech and consider giving yourself or someone else a gift in the holiday spirit.
For more deals, information and news on the Home Automation and Smart Home world, make sure to stay tuned to buildyoursmarthome.co